Chinese Holidays
Chinese Zodiac
No matter where you are from, or how far you have traveled, Hong Kong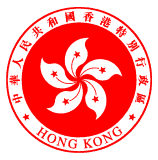 is truly the most amazing city on earth. Physically, it is the most beautiful city in Asia, and many say in the world. A collection of mountainous green islands dotted with towering stone and steel skyscrapers, the city proper encircles the most famous harbor in the world. Hong Kong combines the beauty of Sydney and San Francisco, then adds the frenetic pace of New York.

If you only visit one place in Asia, seasoned world travelers will readily tell you that it must be Hong Kong. As soon as you touch down at Hong Kong's gleaming new international airport, carved out of the sea, and designed by Sir Norman Foster, you can feel an immediate surge of electricity in the air. This is the special spark of Hong Kong, a human electric current that neither Tokyo nor Taipei can touch. Amazingly Hong Kong has starred in more than a hundred Hollywood films over the last 50 years.

No other city in the world offers so much luxury accommodation, from the historic and stately Peninsula Hotel, to the swanky Regent, or the ornate Regal, the pukka Mandarin or the hushed white marbled elegance of the Shangri-La. All of the big American chains are here too, from the cool Conrad and the lavish Grand Hyatt to the Marriott, the Holiday Inn and the Sheraton. Here, service, style and standards are everything, thanks to a staff-to-guest ratio hardly seen since the days of the stately Trans-Atlantic ocean liners.

Hong Kong is, unquestionably, the gourmet capital of Asia. More great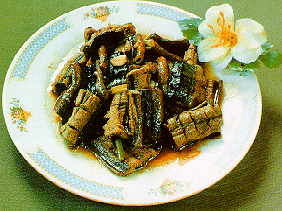 restaurants are here than any place on Earth. They serve the national dishes of two-dozen different nations, as well as the cuisine of virtually every province in China. The reason the food in Hong Kong is so superb is simple: the Cantonese are natural gourmets. The topic of food is fundamental to the people of Hong Kong.
Hong Kong is a shoppers delight, with a vast selection of merchandise available, bargains may not be quite as plentiful as they once were. But with a little luck and know-how there are bargains to be had. It is said that anything made in the world can be found here.
For women shoppers, all of the glitzy brand-name boutiques found in New York, Tokyo, Milan and Paris are here, and often all on the same street. But if you want something special made to order, scores of shops sell exotic fabrics, fine silks from Thailand and China, to the best cashmere from India.
There are several important things to see for first-time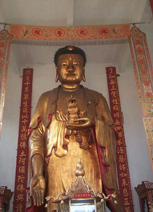 visitors. A voyage on the fabled Star Ferry, which crosses Victoria Harbour from Kowloon Peninsula to Central District on Hong Kong Island, costs little more than a dime, but the view — especially at night, is worth a million dollars. The journey takes less than 10 minutes, but your memory of it will last a lifetime. All manner of vessels, from sleek white cruise liners just up from Singapore, to fat little rusty coastal freighters, and mammoth over-loaded container ships can cross your path. Then there are the fast Marine Police launches, and the triple-decker inter-island ferries, or the big Boeing hydrofoils, which skim across the water to Macau -40 miles across the Pearl River, at nearly 70 miles per hour.
After taking the Star, your next stop should be the Peak Tram, just opposite the American Consulate. Ride this charming trolley up to the cool green forest-clad heights of Victoria Peak. More than a century old, this funky funicular tram is hauled up the mountain by huge steel cables, and near the top it reaches a white-knuckle pitch of 45 degrees before leveling off at 1,600 feet. The view from here is, quite literally, breathtaking. A sweeping panorama takes in the north coast of Hong Kong Island, the whole of the harbor and all of Kowloon Peninsula. To really see the city at its best, come up here an hour before dusk, and then take a leisurely 45 minute stroll around the summit, finishing just in time to see a hundred million city lights start to twinkle on in the city below. It is one of the greatest travel experiences of a lifetime.
Save a day to get out to the islands, there are more than 230 of them, many dotted with sleepy little fishing villages that hardly seem changed in decades (except for the occasional satellite dish sitting on the tiled roof of an old fisherman's house) but that's Hong Kong for you. The largest island, bigger even than Hong Kong Island, is Lantau. Site of the new airport and home to the 70-foot-high, 200-ton outdoor Buddha at the Po Lin Monastery, Lantau has wild craggy, mist-covered mountains where hikers can trek all day long and not see or hear another soul. In the evenings, if you are very quiet and very lucky, you might even hear the strange grumbling sound of the island's rare Barking Deer. Today it takes bus riders nearly an hour to reach the Big Buddha from Silvermine Bay, but in 2005 there will be a spectacular cable car, with gondolas carrying up to 20 people each to the cool and airy monastery in just 20 minutes.
Aside from Lantau, another island well worth visiting is Cheung Chau.
This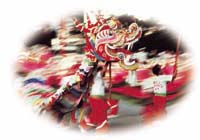 little dumbbell shaped charmer teems with more than 30,000 islanders, including many expatriate Westerners who prefer the sedate island life to that of the big city. There are no cars on Cheung Chau, because there are no real roads, only a vast network of footpaths and alleyways. Cheung Chau, like nearby Lamma Island, is also famed for its seafood restaurants.
Hong Kong has a nightlife all its own. The range is vast and caters to many unique tastes, from the discos and bars for energetic "twenty-somethings" to the more refined cafes and bistros for the older set. There are 2 prime districts, Lan Kwai Fong and Soho ("south of Hollywood" Road). These two areas are filled with trendy and stylish restaurants, offering a range of foods from Indian and Russian to Japanese and Californian. But you don't even have to dine here to enjoy yourself, it's just as much fun to stroll the streets on sultry evenings and people-watch to your heart's content. This is where you'll see the true international mix and flavor of Hong Kong's cultural cocktail - where young local Chinese easily mix with American, British, Australian, Korean or Filipino residents, as well as meet visiting travelers from Rome to Rio.
Make sure to set aside a day to visit Hong Kong's famous racetracks.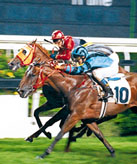 The 150-year-old Happy Valley Race Course on Hong Kong Island, and the striking Sha Tin Race Course in the New Territories, are reached via a comfortable air- conditioned train from Central District. You will not experience horse racing such as this anywhere else in the world. The racing season runs from September until June, and the Hong Kong Tourist Association offers evening tours that include dinner.
After dark, head for a favorite part of old Hong Kong, Temple Street, where the night market is a collection of a hundred outdoor stalls selling all manner of goods from garish costume jewelry and cut-price clothing, to watches and blue jeans, and posters of pouting teen-age pop stars. There are also cooked food stalls for the adventurous gourmet, as well as blind fortunetellers and even impromptu Cantonese opera performances. We hope you enjoy your stay in Hong Kong.